::Explained by Expert Domestic Violence Attorney in Pasadena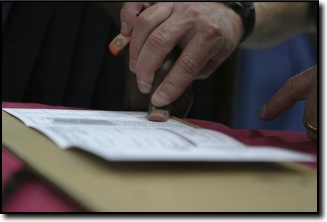 Criminal defense attorney Ann Gottesman, whose law office is located in Pasadena, California, is highly experienced in handling misdemeanor and felonycriminal domestic violence charges (view case results). She will help you understand your options and explain the law to you so that you can make an informed decision.
When a domestic violence charge is filed as a criminal complaint by the prosecutor, the victim will often want to drop the charges after reconciling with the accused. Unfortunately, once the police are involved in domestic violence incident and the domestic violence case is forwarded to the city prosecutor or District Attorney for criminal filing, the spouse or person who initially filed the complaint no longer has the power to drop the charges. Only the prosecutor can drop the charges. But attorney Ann Gottesman can bring certain mitigating factors to the attention of the prosecutor and can sometimes convince the prosecutor to drop domestic violence or battery charges once they are filed. "Diversion" of the criminal charges can sometimes be achieved. Diversion is when a criminal conviction, such as a conviction for domestic battery under Penal Code sections 273.5 or 243(e) is postponed so that a person can seek counseling or perform some other requirement for the court, after which time, the entire case is dismissed.
If you have been charged with a Domestic Violence Offense you should immediately seek the assistance of an experienced criminal defense attorney who knows how to zealously and expertly handle domestic violence charges. Your constitutional rights need to be protected.
Contact Ann Gottesman, an experienced and assertive domestic violence defense attorney, for a free consultation at (626) 710-4021.
Ann Gottesman is an experienced domestic violence lawyer who will fight to protect your reputation and legal rights. She understands the consequences a criminal conviction can have on a person's employment, career, family and freedom. Ann Gottesman will fight to obtain the best possible results while providing you with knowledgeable, compassionate and experienced criminal defense representation. You do not need to face domestic violence criminal charges alone!
Ann Gottesman's Law Office is conveniently located in Old Town Pasadena at 740 E. Colorado Blvd, Suite 204, Pasadena, California 91101 (view map)
WHAT IS DOMESTIC VIOLENCE?
Domestic violence charges refer to certain types of crimes in which the victim is a family member or co-habitant. The underlying charge in a domestic violence case may include charges such as spousal abuse, elder abuse, willful infliction of bodily injury on a co-habitant, child abuse, child endangerment and others.
A domestic violence charge may be filed by the prosecutor as a misdemeanor or a felony, depending upon the seriousness of the injuries, the defendant's past criminal record, and other factors.
Domestic Violence includes physical violence, threatened violence, and abuse between people in the following relationships:
Married Couples (also known as Spousal Abuse)
Persons in a dating relationship or who were in a former dating relationship
Persons who were formerly married to each other
Couples cohabitating (living together)
Persons who have a child or children together
Domestic Violence Charges in Pasadena
::Criminal Defense Lawyer Ann Gottesman Explains Laws & Penalties
The Court and the District Attorney take domestic violence cases very seriously. Domestic violence charges may be filed even if the victim refuses to testify or later pleads with police to drop charges (i.e., recants). In fact, the police and district attorney are required to pursue the case, even if the accuser recants the accusation.
Bail in domestic violence cases is set high, between $25,000 to $50,000 for most cases. The Court may issue a restraining or protection order which could prevent you from returning to your home, seeing your children, or having contact with your spouse.
RECENT LAW: 2009 CALIFORNIA DOMESTIC VIOLENCE LAW HELPS DEFENDANTS
Many domestic violence cases involve two people who share a long history with one another and deep emotional ties. Often, couples reconcile after charges of domestic abuse have been filed. When a criminal case against the accused progresses to trial, the alleged victim will often no longer want to testify against their loved one. In the past, a judge could hold a subpoenaed victim in jail for contempt if they refused to testify against their loved one. This is no longer true! Victims now have the right NOT to testify against their co-habitant or spouse. Because of the unique complex legal issues that typically arise in domestic abuse cases, it is important to be represented by an highly experienced Pasadena domestic violence defense attorney.
Pursuant to the California Code of Civil Procedure, Section 1219(b), a domestic violence or sexual assault victim does not have to testify against the accuser in court, and will no longer have to fear being found in contempt by a Judge and sent to jail. When a victim refuses to testify, it makes the case against the Defendant a lot more difficult to prosecute, and often, charges may be dismissed. However, in some cases, the prosecutor can still proceed to trial if there is other sufficient against the Defendant, such as an officer's testimony regarding what the victim said, and photos of injuries. But even this evidence can be suppressed if a motion is won to keep it out of trial. This is why it is crucial to have an aggressive Los Angeles domestic violence defense lawyer like Ann Gottesman fighting for you in court!
California Code of Civil Procedure, Section 1219 states in pertinent part:
…(b) Notwithstanding any other law, no court may imprison or 
otherwise confine or place in custody the victim of a sexual assault 
or domestic violence crime for contempt when the contempt consists of 
refusing to testify concerning that sexual assault or domestic 
violence crime. 
(c) As used in this section, the following terms have the 
following meanings: 
(1) "Sexual assault" means any act made punishable by Section 261, 
262, 264.1, 285, 286, 288, 288a, or 289 of the Penal Code. 
(2) "Domestic violence" means "domestic violence" as defined in 
Section 6211 of the Family Code.
CONSEQUENCES OF A PASADENA and LOS ANGELES CONVICTION FOR DOMESTIC VIOLENCE :
If convicted of a domestic violence offense you may be: 
sentenced to jail or prison
be required to take a 52 week course of anger management
52 weeks course of parenting classes
drug or alcohol treatment, and/ or
spousal battery classes
a large fine is also imposed
When negotiating a disposition in a spousal abuse or domestic violence case, I always place my client in the best possible light. This may mean recommending my client enroll in AA or anger management classes prior to appearing in court so that the D.A. and the Court will have mitigating factors to consider. Sometimes, the D.A. will refrain from making domestic battery charges or drop charges in a situation where the evidence is weak and the client shows he is addressing any personal issues that may have contributed to the incident.
When you have been arrested, or are being investigated for domestic violence, remember:
Never speak to the police about your case-anything you say will be used against you. Exercise your right to remain silent until you have an attorney present. It is always a mistake to give any explanation or make any statement to police. As your attorney, I will protect you at every stage of proceedings, even before criminal charges are filed.
As a los Angeles and Pasadena criminal defense attorney, who has successfully handled many domestic violence cases, it is my goal to protect your rights, get you out of jail, keep you from serving more time, and to prevent a restraining order from interfering with your ability to see your children, your spouse and your family. I will also advise you as to the best possible course of action; whether that means fighting the case at trial, or negotiating a disposition in which your job, family and financial security is not negatively impacted.
So, if you have been arrested or charged with domestic violence or spousal abuse, call me, Ann Gottesman, an experienced Los Angeles and Pasadena domestic violence defense attorney who is ready to help.
Call for a free initial consultation:
Office: (626) 710-4021 
Toll free: (877) 3-LAW-NOW 
(877) 352-9669
An attorney is available to speak with you 7 DAYS A WEEK.