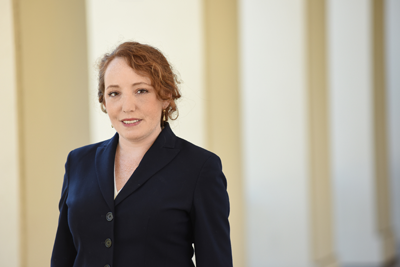 Law Office of Ann Gottesman: Criminal Lawyer in Los Angeles, California
Passionately Fighting for The Rights of the Criminally Accused in Pasadena for Almost a Decade
If you or a loved one is facing criminal charges in Los Angeles, Pasadena, Alhambra,El Monte, West Covina, or surrounding courts, you really need a passionate advocate representing you who is familiar with the Judges and prosecutors in your court. Criminal Lawyer Ann Gottesman has focused exclusively on criminal defense and DUI defense law for her entire career.  When a lawyer focuses on one area of law, such as criminal defense, you can be sure that he or she will be more schooled and experienced in the legal nuances than a lawyer who only dabbles in that practice area and spreads himself or herself thinly across numerous areas of the law.
If you are facing criminal charges in Los Angeles County, you will certainly benefit from being represented by a criminal defense lawyer who is local to the courthouse your criminal case is assigned to.  Hiring a lawyer in San Bernardino or Riverside to represent you in downtown Los Angeles, Pasadena or Alhambra Superior Court is not the best option.  A local criminal law attorney will be familiar with the judges and prosecutors in the court and will have knowledge that out of town lawyers just don't have.
"At the Law Office of Ann Gottesman, my main goal is to make my client feel he or she is actually cared about, that their case matters, and that I will do everything in my power to achieve the best possible results.  Whether you are charged or being investigated for a DUI, Drug Case, Assault, Petty Theft, Shoplifting, Fraud, Domestic Violence or some other criminal violation of the law, don't just wait until your court date to start preparing.  Hiring a good criminal defense lawyer NOW will lessen the chance of surprises on your arraignment!"
Bail Hearing in Los Angeles County Criminal Courts
On the first court date, called an arraignment, the Judge will usually address the issue of bail and "O.R." (being released without having to pay bail).  It is important to prepare with your criminal defense lawyer before you walk into court so that your attorney will know how best to convince the judge not to impose bail and take you into custody.  A judge can issue bail per the Los Angeles Bail schedule, or if there are aggravating factors, the Judge can increase bail. If there are mitigating factors, bail can be lowered. Of course, the best option is for the Judge to release you on your own recognizance which means you will remain free without having to pay any bail. 
"I will personally handle your case from beginning to end. Your case won't be handed off to some fresh-out-of-school associate.  I understand the stress and fear a person feels when being charged with a criminal offense in California. The laws are oftentimes harsh and unforgiving. However, many times the police do not do their job right, the prosecutor is missing key evidence, the victim lied, or there are mitigating factors that could lead a District Attorney, prosecutor or Judge to offer a more lenient sentence with a reduction in the criminal charges. When the best option is a jury trial, twelve citizens and not the prosecutor or judge will be given the power to determine guilt or innocence."
CONTACT AN EXPERIENCED LOS ANGELES CRIMINAL DEFENSE ATTORNEY
Los Angeles Criminal Lawyer Ann Gottesman has dedicated herself to providing personal attention and strong legal guidance to her clients.  She focuses solely on criminal defense and DUI defense in Los Angeles county and knows the prosecutors, District Attorneys and Judges throughout the Los Angeles Superior courthouses. When your freedom, job, and reputation are at stake, call Ann Gottesman for a free and absolutely confidential consultation regarding your case.