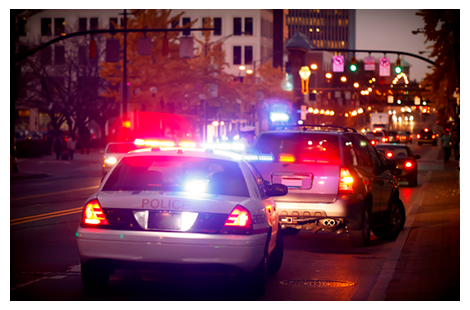 In Alhambra, California, DUI and Criminal defense attorney Ann Gottesman has been passionately defending the criminally accused for approximately 15 years.  She is intimately familiar with the courthouses in Alhambra, El Monte, West Covina and surrounding San Gabriel areas.   Ann has a strong rapport with the Judges, District Attorneys and court personnel at the Alhambra Superior Court.
It can be terrifying to be arrested and told the State of California is filing criminal charges against you. Especially if this is a first time DUI or arrest, most people are afraid to tell their family and friends. Ann Gottesman cares about her clients and wants to educate them about the court process. 
Attorney Ann Gottesman has represented those accused of crimes in Alhambra, such as domestic violence, petty theft, DUIs, drug sales, drug possession, solicitation, prostitution, fraudulent checks, weapons charges and many other Misdemeanor and Felony charges.
If you or someone you care about has been arrested or charged with a crime in Alhambra or the surrounding area, call Ann for a free an confidential consultation. Don't feel like you need to fight this alone. Ann is happy to provide free consultations to those who contact her.
Typically, anyone who is arrested for a crime that occurred in Alhambra, San Marino, San Gabriel, South Pasadena, Monterey Park or San Gabriel, will likely have their court case filed by the Alhambra District Attorney's Office and litigated in the Alhambra Court house.   The Alhambra Superior Court is located at 150 S. Commonwealth Avenue, in the city of Alhambra.
What Does a Criminal Defense Attorney Do at the Arraignment in Alhambra Superior Court?
The arraignment is  the very first court date after criminal charges are filed.  Typically the attorney will appear, obtain the initial discovery which usually includes the Complaint and the police report and if appliable, a traffic collision report.  The attorney will usually plead NOT guilty on behalf of the defendant and set a future court date to address bail or some other legal issue.  Oftentimes, a pretrial or "early disposition" hearing is the second court date.  The attorney can obtain additional discovery at this court date if he or she request it previously, or argue a motion such as a motion to suppress, a Pitchess motion, a Petition for judicial diversion, depending what motion is warranted based upon the facts of the case.
If a case will go to trial, the attorney may want to waive time or not waive time. If the case is one that the client wants resolved without a trial, the criminal lawyer will want to meet with and discuss mitigating factors to the District Attorney.
On most misdemeanor cases, the criminal lawyer can appear for her client on most if not all court dates. For Domestic Violence cases, the client will need to appear at least on the first court date since the issue of a restraining order will be addressed.
The Consideration of BAIL or O.R. Release in Alhambra Court
If a client is arrested and bail has been set, Ann will want to thoroughly prepare for a bail hearing in an attempt to get the Judge to release the defendant on their own recognizance or to reduce the bail to a lower amount.  Some people bail out before they see the Judge. In that case, you will remain out of custody during the pendency of the case unless the Judge raises the bail at the arraignment.
During a bail hearing Ann will want to show the judge that her client has good ties to the community, is not a flight risk and is not a danger to the community. Most of the time, on Misdemeanor cases, the bail is either low or the defendant is cited to appear in court without having to pay any bail.
Even if a defendant has to pay bail to be released, Ann can have a bail bondsman and a family member at the courthouse on the arraignment date ready to post the bail. In such cases, the client has a good chance of being released from the Alhambra Courthouse as opposed to being transferred to the men's jail in downtown Los Angeles.
Attorney Ann Gottesman Really Cares About Her Clients
"Unlike some larger law firms, I never hand off my clients to another associate lawyer. I personally handle each case and follow up with every client as soon as I have an update. My clients know they can reach me promptly and always have access to my personal cell number.  I make it a priority to treat each client the way I would want to be treated, or the way I would want a loved one to be treated by a professional he or she hires." 
Alhambra Criminal and DUI Defense Lawyer Ann Gottesman is located in Pasadena California, in close proximity to the Alhambra Court, El Monte Court, Pasadena Court, Glendale and West Covina Court houses. She enjoys helping her clients and obtaining the best possible results for them in court and with the DMV (in the case of DUIs). Ann understands the ramifications a criminal conviction can have on one's freedom, career and reputation.  You don't have to face such a difficult situation alone.  Call Ann for a free consultation about your case.