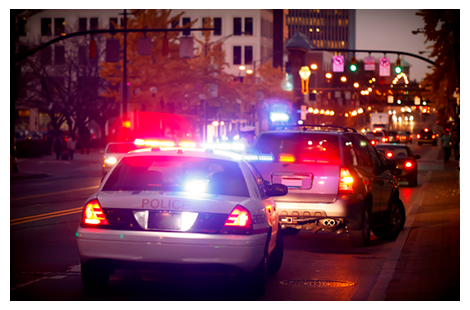 For nearly 10 years, criminal defense and DUI lawyer Ann Gottesman has been providing compassionate, aggressive and experienced criminal defense legal services to citizens accused of crimes committed in Alhambra, California, and neighboring cities in the San Gabriel Valley.  Ann has become familiar with the District Attorneys, Judges, and law enforcement personnel in Alhambra, CA, and has handled many criminal and DUI cases at the Alhambra Superior Courthouse.
If you or a loved one is facing a Driving Under the Influence (DUI) charge or a criminal charge for Drugs, Petty Theft, Fraud, Weapons, Domestic Violence, or any other Misdemeanor or Felony, it is important that you find a local criminal defense lawyer that will provide you with the personal attention you deserve and the legal expertise your criminal case will need.  If you are arrested for a violation of the California Penal or Vehicle Code and the violation occurred in Alhambra, San Marino, South Pasadena, San Gabriel or Monterey Park, your case will likely be filed by the Alhambra District Attorney's office, and your court hearings will be held at the Alhambra Superior Court located at 150 S. Commonwealth Avenue, in the city of Alhambra.
Hiring an Alhambra Criminal Lawyer to Represent You in Court
The very first court appearance is called an Arraignment. The accused will normally plead not guilty, the defense lawyer will obtain the police report, and the Judge will decide whether to set bail (if bail has already not been paid), or allow the accused to stay free on his or her own recognizance ("O.R.) for the duration of the court proceedings. Often times, if a person is charged with a misdemeanor offense in Alhambra, the attorney can appear in court without the client present. This prevents the client from having to miss work, find child care, or experience other inconveniences associated with being in court.
Bail and O.R. in Alhambra Court
At the Law Office of Ann Gottesman, Ann thoroughly prepares with her client BEFORE the first court date, whenever possible, so that if the Judge is likely to want to issue bail, a strong argument can be made that the defendant is not a flight risk and is not a danger to the community. Demonstrating the client has a good job, family ties, and is willing and able to appear in court whenever required, can make the difference between the client being remanded into custody and a high bail being set, and the client being able to remain free on O.R..  Usually bail in Alhambra is only set on serious misdemeanors, on felony criminal cases, or when the client is already on probation when he or she committed the new offense.  If an Alhambra Court Judge insists on setting bail, Ann will have a bail bondsman at the Alhambra Criminal Court ready to post the bail to ensure the client is released quickly.  Oftentimes, the client will be released right from the courtroom without having to be transferred to the Los Angeles County Jail. 
Why Ann Gottesman is Different from Other Alhambra Criminal Defense and DUI Lawyers
Attorney Ann Gottesman cares about her clients and makes every effort to ensure the best possible results for each unique case.  She is liked and well respected by the prosecutors and judges in the Alhambra Superior Court and surrounding Courthouses. 
"If you hire me, I will not hand off your case to another associate. I personally handle every case, and providing personal attention to my clients is my number one priority. Unlike other firms, where it takes hours or days to reach the attorney, I provide each cleint with my cell phone and can be reached seven days a week and during the evening.  In fact, I take my cases so seriously that if I don't have the time to devote myself 100 percent to my client and the case, I will not take the case.  High quality legal representation, compassion and caring for my cleint as a person, not just a criminal case, is what makes the my criminal and DUI defense firm different from most other criminal defense and dui lawyers in San Gabriel valley and Los Angeles."
Alhambra Criminal and DUI Defense Lawyer Ann Gottesman is located in Pasadena California, close to the Alhambra Court, Pasadena Court, El Monte Court, and West Covina Court houses.  If you or your loved one is facing criminal charges or charges for Driving Under the Influence, don't hesitate to call Ann at any time, seven days a week for a FREE consultation.  You do not have to go through this unfortunate experience alone. Having a good lawyer who cares about you and your case can make all the difference.