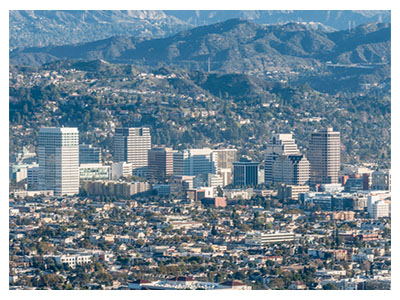 When a person is arrested in the city of Glendale for a DUI/ DWI or other criminal offense, the case will be filed by the Glendale District Attorney. If it is a misdemeanor offense, such as a first offense DUI with no injuries, or a petty theft, the case will be heard at the Glendale Superior Court located at 600 E. Broadway in Glendale, California. Felony offenses are heard in the Burbank Superior Court on Olive Street.
The Law Office of Ann Gottesman is located in Pasadena, close to the Glendale and Burbank Courthouses. Ann is dedicated to her clients and thoroughly investigates each case prior to determining the best course of action. In DUI cases, it is crucial to subpoena the calibration logs and accuracy logs of any breath testing machine used obtain any audio or video of the arrest and Field Sobriety Tests that may exist.
HIRING GLENDALE CRIMINAL DEFENSE ATTORNEY ANN GOTTESMAN TO REPRESENT YOU
If you've been arrested or charged with a DUI or some other criminal offense in Glendale, California, you need an experienced, understanding and aggressive criminal defense lawyer on your side.
Criminal defense attorney Ann Gottesman has been successfully representing those charged and arrested for DUIs and other crimes in the Glendale Superior Court for over 9 years. During this time she has developed a strong rapport with the Glendale DA and judges. Since each District Attorney's office and each courthouse has its own quirks and customs, it is important to hire a criminal lawyer that is local to the court in which your case is in. When your lawyer knows the prosecutors and Judges for years, it can have a big impact on the case.
If you or someone you care about has been arrested for Driving Under the Influence (DUI), Drugs,Petty Theft, Fraud, Weapons, Domestic Violence, or some other Misdemeanor or Felony, call the Law Office of Ann Gottesman to speak with her directly about your case. In most misdemeanor cases at Glendale Court, Ann can appear on your behalf for most of the court dates.
"Unlike in large criminal defense firms, where the senior lawyer commonly hands off a new file to an inexperienced associate, I only accept a client's case when I have the time and resources to invest 100 percent of my efforts. If I can't personally handle your case, then I won't take your case. I make it my personal mission to achieve the best possible result for each client. Providing my clients with compassionate and aggressive representation is important to me, since I understand the psychological toll that a criminal charge can have on a person." Ann
Glendale Criminal and DUI Defense Attorney Ann Gottesman is located in Pasadena California, close to the Glendale Superior Court, Pasadena Superior Court, Burbank Court, West Covina Court, El Monte Court and Los Angeles Superior Courthouses.
Glendale Criminal Defense & DUI Resources:
            Glendale Superior Court
            Glendale Police Department
            Glendale City Attorney
            Criminal Case Calendar Search Los Angeles
            Los Angeles DUI Checkpoint Notices
            Glendale Chamber of Commerce
If you are facing criminal charges or where ticketed for a DUI in Glendale, California or the surrounding Los Angeles area, call Ann for a free personal consultation at 626-710-4021. Ann Gottesman makes it a point to be available for her clients seven days a week and on most evenings. Having a caring and knowledgeable criminal defense lawyer fighting on your side can make all the difference in your case.