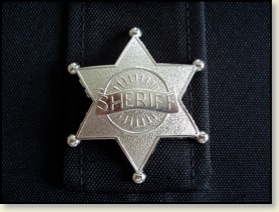 The first thing to do is not say anything to anyone...especially the police. ASK FOR ATTORNEY AND THEN REMAIN SILENT. Whatever you say will be used against you in a court of law. It is important that you immediately contact an attorney if you have been arrested, charged or even suspected of committing a crime. People often wait too long before retaining an attorney. The early stages of a criminal case can be the most important and people without an attorney by their side often say and do things during those early stages that are used against them later on in trial or during plea negotiations.
The issue of bail and "O.R." (being released on your own recognizance without having to pay bail) will be addressed on the first day of criminal court, which is called the arraignment. Preparing with your defense attorney before that day can mean the difference between the Judge setting bail and remanding the defendant into custody, and being released on your own recognizance or on a low bail.
"I will personally handle your case from beginning to end. Your case won't be handed off to some fresh-out-of-school associate. I understand the stress and fear a person feels when being charged with a criminal offense in California. The laws are oftentimes harsh and unforgiving. However, many times the police do not do their job right, the prosecutor is missing key evidence, the victim lied, or there are mitigating factors that could lead a District Attorney, prosecutor or Judge to offer a more lenient sentence with a reduction in the criminal charges. When the best option is a jury trial, twelve citizens and not the prosecutor or judge will be given the power to determine guilt or innocence."
CONTACT AN EXPERIENCED PASADENA CRIMINAL DEFENSE ATTORNEY
Pasadena Criminal Lawyer Ann Gottesman has dedicated herself to providing personal attention and strong legal guidance to her clients. When your freedom, job, reputation and sanity are at stake, call Ann Gottesman for a free and absolutely confidential consultation regarding your case.
An experienced criminal defense attorney can guide you through the maze of legal proceedings and prevent you from making irreversible mistakes that can sometimes mean the difference between a conviction and an acquittal. Attorney Ann Gottesman thoroughly investigates a criminal case, because even in a case with difficult facts, police can fail to follow proper procedure, potential witnesses may not have been interviewed, testing instruments are sometimes not properly calibrated or reading accurately, and a good defense may be lying beneath a web of lies written in a police report.  Ann Gottesman has successfully represented clients charged with DUI/ DWI, drug possession and sales, theft crimes, prostitution, domestic violence, assault and battery, and many other kinds of misdemeanor and felony offenses.  She only takes criminal and DUI cases prosecuted in the Los Angeles and Pasadena courts, so she has a long standing relationship with the prosecutors and judges. Don't hesitate to contact the Law Office of Ann Gottesman for a personal consultation with Ann.
The Law Office of Ann Gottesman:
provides reasonable fees
offers free consultations
accepts all major credit cards
offers helpful payment plans
personally handles your case
If you have been arrested or charged with a criminal offense in Pasadena, Los Angeles, Alhambra, West Covina, Glendale, East Los Angeles, El Monte, Burbank, Pomona, Van Nuys or San Fernando, contact the Law Office of Ann Gottesman today at (626) 710-4021. Have an experienced, aggressive and compassionate Pasadena Criminal Defense Attorney standing by your side in court and fighting hard to win your case!