LAW OFFICE OF ANN GOTTESMAN
Criminal and DUI Defense Attorney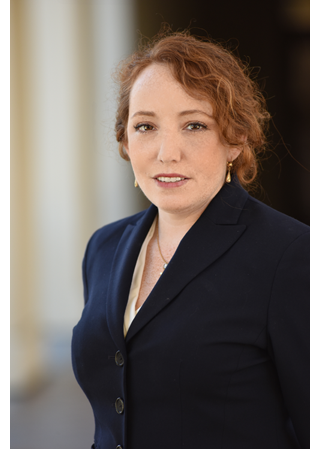 Have you or a loved one been arrested or accused of a crime in Pasadena, or surrounding Los Angeles area? Being charged with a crime is serious - it can result in the loss of your license, job, or even jail.
One of the scariest times in a person's life is when they, or someone they care about, finds themselves on the wrong side of the law. Some of those accused of a crime were simply at the wrong place at the wrong time, or police incorrectly determined they were involved with another person's criminal activity. Yet, others may find themselves the victim of a scorned spouse or significant other who makes a false police report. Of course, many of the criminally accused simply made a mistake in their life, or committed a one-time error of judgment that resulted in their arrest and the filing of a criminal complaint against them. Often times, the District Attorney's Office or Pasadena City Prosecutor will seek to impose a punishment that is much too severe when compared to the facts and circumstances of the case. Pretrial court motions such as motions to suppress evidence and discovery motions may be critical to achieving positive results in a particular case. Each criminal case is different; therefore, each case deserves close analysis by a dedicated and experienced criminal defense lawyer. Attorney Ann Gottesman has made it her mission to defend the criminally accused and fight for their constitutional rights.
What to Do If You Are Arrested or Charged With a Crime?
As soon as you have been arrested or charged with a crime, the first thing you need is a knowledgeable, experienced criminal defense lawyer who will fight for you in court and give you the personal attention you deserve. Ann is known to be an aggressive and knowledgeable DWI and criminal lawyer who is dedicated to defending those facing DUI charges, as well as many other kinds of criminal cases, including assault, drug possession, theft and domestic violence offenses. You don't need to sell your home or spend your life's savings to hire a great criminal defense attorney! Located in Pasadena, California, Ann handles criminal cases in all the Los Angeles criminal courts. As a result of her years of practice in the Pasadena area and Los Angeles courthouses, she knows the prosecutors and Judges and works with them on a regular basis. Being familiar with the court personnel, Judges and prosecutors is vital to achieving the best possible results in a criminal case.
If you are facing criminal charges, you will certainly benefit from being represented by a criminal defense lawyer who is local to the courthouse your criminal case is assigned to. Hiring a lawyer in Santa Monica or Beverly Hills to represent you in Pasadena or Alhambra Superior Court is not the best option. A local criminal law attorney will be familiar with the judges and prosecutors in the court and will have knowledge that out of town lawyers just don't have.
"At the Law Office of Ann Gottesman, my main goal is to make my client feel he or she is actually cared about, that their case matters, and that I will do everything in my power to achieve the best possible results. Unlike many lawyers from large firms, I personally handle each case and make myself available to my clients 7 days a week and after business hours. Whether you are charged or being investigated for a DUI, Drug Case, Assault, Petty Theft, Shoplifting, Fraud, Domestic Violence or some other criminal violation of the law, don't just wait until your court date to start preparing. Hiring a good criminal defense lawyer NOW will lessen the chance of surprises on your arraignment!"
Arrested for Driving Under the Influence "DUI"?
If you were pulled over for a DUI or DWI, you need to know that DUI law is a specialized practice area and you need an attorney who has experience handling such cases. Attorney Ann Gottesman is an active member of the California DUI Lawyers Association, and has successfully represented many clients accused of Driving Under the Influence of alcohol and/or drugs. Protecting your driver's license and avoiding jail time are one of the most important goals in a DUI case. In DUI cases, time is of the essence when hiring a defense lawyer because you only have TEN DAYS from the date of your arrest to request an in-person DMV hearing (called an Administrative Per Se (APS) Hearing) and an extended temporary license!
DUI Attorney Ann Gottesman knows the DMV hearing officers in Los Angeles County and has worked with the same hearing officers for years. She will fight to protect your driver's license and hopefully prevent a suspension of your driving privileges. A DMV suspension is virtually automatic after 30 days on a first offense with no injuries if the driver never requests to challenge the suspension. Call Ann at the Law Office of Ann Gottesman at 626-710-4021 if you have been arrested for a DUI, and refer to the DUI tab on this site for more important information.
Don't Talk To The Police!
Police and detectives are not out to exonerate innocent people wrongly accused of committing a crime. Their job is to get as much evidence against you as possible and by any means necessary. Such evidence includes verbal and written statements made by the accused or witnesses. Sometimes, a police officer will pretend to be your friend or a "nice guy" to get you to talk, and other times the officer may act in an intimidating and angry manner to try and scare you into making incriminating statements. The best policy is to always demand an attorney and refuse to make any statements without your attorney present. Know your constitutional rights because police officers won't usually tell you!
Ann Gottesman Wants to Protect Your Constitutional Rights
"As a former Deputy Public Defender, I am passionate about standing up for the rights of the criminally accused. Don't get railroaded by the system! The police and the District Attorney have only one goal--to see you convicted! I know the District Attorneys and Judges in the Pasadena and Los Angeles Courts and my professional rapport with these people allows me to achieve the kind of results for my clients that a non-local attorney usually can't achieve."
When you hire the Law Office of Ann Gottesman, you are hiring ME, Ann Gottesman, a dedicated DUI lawyer and Los Angeles criminal defense attorney to personally handle your criminal case.
I won't hand your case off to an inexperienced associate, like many large firms do. If I can't personally handle your case, then I won't take your case.
"My clients know that I meticulously prepare for each case and I can usually appear in court without the client having to be there. When I am retained, I immediately subpoena all discovery, including the police report, calibration logs (for a DUI), police dispatch logs, belt recordings, witness statements, lab results, etc… Also, unlike many other Los Angeles and Pasadena criminal defense attorneys, I make myself available to my clients 7 days a week and I'm always happy to receive my clients' phone call or questions. My clients don't walk around with any unanswered questions because I am always ready to explain, investigate and resolve any issues a client may have with regard to his or her criminal case."
"Whether a client hires me to represent him or her in a petty theft shoplifting case, a misdemeanor DUI or drug case, a domestic violence case, or a serious felony case involving sentencing enhancements, I treat each case as a priority. I realize that no matter what criminal charge a client is facing, that case is the most important issue in my client's life right now, and that client is experiencing a great deal of fear and stress as a result of being at the center of a criminal prosecution. I treat my clients the way I would want to be treated—with compassion and devotion to their case."
Experienced and Compassionate Criminal Defense in Pasadena and Los Angeles

Pasadena DUI Defense and Criminal Law attorney Ann Gottesman has experience and dedication defending those accused of the following criminal charges:
DUI Defense and Criminal Law attorney Ann Gottesman handles misdemeanor and felony criminal and DUI cases in all of the following courthouses.  She appears in these courts frequently, and therefore, is very familiar with the prosecutors and Judges: Pasadena Superior Courthouse, Alhambra Superior Court, El Monte (Rio Hondo) Superior Court, West Covina Superior Court, Glendale Superior Court, Pomona Superior Court, East Los Angeles Courthouse, Burbank Superior Court, Van Nuys Superior Court, Downey Courthouse, Norwalk Court, Compton Court, and San Fernando Courthouse.
PASADENA DUI RESOURCES AND LINKS:
Pasadena Superior Court:  The Court in Pasadena is located at 300 E. Walnut Street in Pasadena, California 91101.  It is right across the street from the Pasadena Public Library and also near the Pasadena Police Department.  Pasadena Court has courtrooms assigned to hear felony and misdemeanor cases, including DUI cases and other criminal offenses, family law and restraining order cases, and traffic infraction offenses.
Pasadena Police Department: Police officers from Pasadena Police Department enforce DUI and criminal laws within the city of Pasadena.  They oftentimes patrol the Old Town area on weekend evenings looking for impaired or drunk drivers. Altadena CHP Officers also conduct DUI patrol and enforce the traffic and criminal laws in Pasadena. 
Pasadena Public Library: The library is open to the public and a great place to do legal research or to just browse the shelves.  There is a café in the courtyard as you walk in through the entrance on Walnut Avenue.
Pasadena City Prosecutor: The City Prosecutor in Pasadena is responsible for filing and prosecuting DUI charges and other misdemeanor criminal offenses in the City of Pasadena.  If the crime occurred within the city limits of Pasadena, then the prosecutor's office will have the jurisdiction to file or not file criminal charges. If the crime occurred outside the city limits or if the crime occurred in Pasadena but is a felony, then the Pasadena District Attorney will have jurisdiction over the case.
Pasadena Police Checkpoint and DUI patrols:  The Pasadena PD makes it known that they are out in full force looking for people who drink and drive impaired.  Often times, a very minor traffic infraction such as a burnt out tail light will be the reason for the initial encounter with a Pasadena Police officer.  Knowing your rights and what you must do and what you are not required to do (and should NOT due!) is very important.  For example, performing field sobriety tests and providing a PAS (Preliminary Alcohol Screening Test) is optional and typically results in self incrimination.  Even answering an officer's questions about what you drank, where you consumed alcohol, etc… is not mandatory.  The only mandatory test you must take is a chemical test such as a breath test, blood test or urine test AFTER you are arrested.  If you are on probation for a DUI or under 21 years of age, then you would be required to take a PAS test.  For more detailed information, see the DUI related pages on this site and call Ann Gottesman for a free consultation.
CONTACT PASADENA CRIMINAL & DUI LAWYER ANN GOTTESMAN
Ann Gottesman has dedicated herself to providing personal attention and strong legal guidance to her clients. When your freedom, job, reputation and sanity are at stake, call Ann for a free and absolutely confidential consultation regarding your case at 626-710-4021.