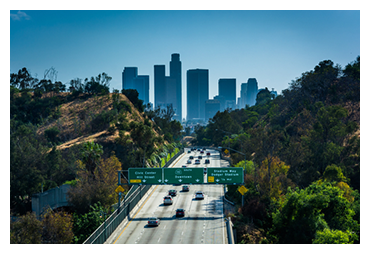 If you were pulled over or stopped at a checkpoint and arrested for a DUI in the city of Los Angeles, chances are, your arraignment will be in the Metropolitan Courthouse located at 1945 South Hill Street in Los Angeles. All misdemeanor DUI cases begin in Department 60, where you will be arraigned. At arraignment, your attorney obtains a copy of the discovery, which usually includes the police report and chemical test results, and pleads not-guilty on behalf of the accused.
When I represent clients in the Los Angeles Metropolitan Court, I am careful to obtain all the evidence so I can review it with my client and determine what defenses may be present.  If there are legitimate issues with the city prosecutor's case, I may decide to discuss these issues with the assigned prosecutor since this could result in a beneficial deal which would not have otherwise been offered. Such a deal could include a reduction of the DUI charge to a lesser offense, such as a non-alcohol or drug related charge, or a dismissal of the criminal charges all together.  However, other times, it is a better to not divulge the defense strategy to the prosecution early-on in the case.  Which strategy is best for the client will depend on the facts of the case.
If a negotiated offer which is beneficial to the accused is not reached, then I will suggest taking the case to a jury.  At a jury trial, the prosecution must prove their case beyond a reasonable doubt to twelve jurors.
When you have a DUI case that is being prosecuted at the Los Angeles Metropolitan Superior Court, it is a real benefit to have an experienced DUI lawyer representing you.  The process at this court is more complicated and time consuming compared to many other courts in the Los Angeles County area.
The Metropolitan Court house is located at 1945 S. Hill Street in Los Angeles, California 90007.  There is an underground parking structure that charges $10 to park.
 If you are facing DUI charges in Los Angeles, call me, attorney Ann Gottesman, for a free consultation.  I am familiar with the prosecutors and judges at Metro Courthouse and fight hard to achieve the best possible results for my clients.